LOOΠΔ causes a Butterfly effect through music for the listeners to gain courage, find oneself, and raise one's voice. Anyone under influence, is another LOOΠΔ. LOOΠΔ collides fate into destiny to create coincidence. All of the LOOΠΔs across the globe will always be together, where all are dignified, equal and worthy of freedom. The united voices of the girls around the world rings loud and clear ahead of the start of the new moon.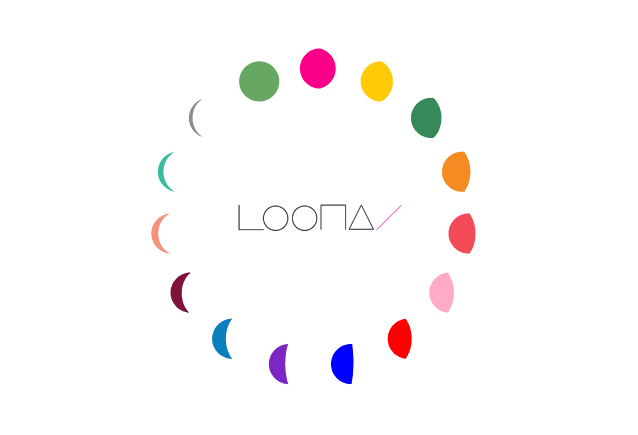 이달의 소녀
(Idalui Sonyeo) also known as LOOΠΔ is a K-POP (Korean Pop) girl group under the label of BlockBerry Creative, a subunit of Polaris Entertainment. Their Korean name directly translates to "Girl of the Month" or "Girl of the Moon".
The Korean name of LOONA directly correlates to its core concept. They launched their predebut project in 2016 of "Who's Next Girl?" During this 19 month predebut project, each girl was teased and revealed with solo MVs and singles along with 3 subunits that each of the 12 girls were sorted into.
LOONA held their debut concert LOONAbirth on August 19, 2018, followed by their debut album on August 20, 2018. All 12 girls debuted officially on August 19, 2018 with Hi High. Their predebut full OT12 song was favOriTe.
LOONA as a group does not have fixed positions or a fixed genre/concept. They are always experimenting and trying to make their group as individualistic and unique as possible. The main goal of LOONA is to bring people together.
DEBUT DATE: August 19, 2018
FANDOM NAME: Orbit (오빛)
# OF WINS: Three